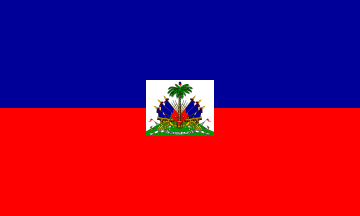 Hello my name is Ruth and I felt that it is necessary for me to write about my personal experience with being in a relationship with Haitian men...I'm not here to bash anyone or put my culture down as I am Haitian American born here in the United States. Both of my parents are from Haiti of course, but one of the issues I'm here to talk about are Haitian relationships.
I would like to start off by saying that being in a relationship in general is very complex but what happens when your dating your own race, and they all have the same traits when it comes to relationships, not to say that there isn't any good men out there but they all have something in common. I am going to list a group of things that most Haitian men do that most Haitian women can't stand.
1) Haitian men are very jealous beings, you want to know where I'm at, what I'm doing, whom I'm talking to, and definitely don't like when their women speak to other men in general. (That's a big no no and a turn off to us women)
2) Haitian men look forward to having his partner cook, clean, do laundry, take care of the kids, between him and the kids it's 24 hour clock work (maid service), when your done catering to him he spends the rest of the day out with his friends at the BAZZ (in English it means Hang Out or Base) whether their working or not. They sit around and talk about their past and present relationships or how many women they've slept with. ( I'm not sure if it has anything to do with competition )
3) Haitian men are very cocky and dominant when it comes to flirting, they really don't know when to call it quits, which becomes very annoying (correct me if I'm wrong). His first approach to women would be more like "Hey baby let me talk to you for a minute, I wanted to tell you that your very beautiful ". "We can be friends, put my number on your phone "(with thick Haitian accent ). They'll follow you for about 20-30 minutes until you tell them to back the F#@%! up. Sometimes I find my self saying "Not Interested" over 2 or 3 times. At this point I become very irritated and walk on and go about another route because they do have a tendency to follow you.
4) They are pathological liers, they lie just to lie. By the time you've been in a relationship with him for about 6 month to a year you'll start to notice change in the relationship. The most common case is because he already had another relationship going on before you came into the picture. Or possibly started another relationship or should I say "relationships". I find it very common the Haitian men has a main relationship at home which of course is the wife/servant and his side lady which is probably the one all of his friends besides you know about. Oh and yes he'll even try to get with your best friend so bringing other women around him wont help with your situation.
5) He tends to become very aggressive and argues, makes a big deal out of the smallest things and then takes off, first thing you see is the back of his head because he's walking out the door and leaves you home for hours at a time. I find this to be common in most relationship when there is another person involved.
6) When he comes back he's usually calmed and more relaxed because he accomplished what he had to in the hours he was missing in action. After engaging in his personal outings no need to open a new case because at this time he'll be heading straight to bed.
7) He will spend more time with his friends, the only time he spends with you is when your being intimate or possibly watching soccer. But family outing is out of the question. Before you can get a Haitian guy to finally commit to having some family time. You would have to go through hell and back, it would be a miracle.
8) Although you feel like he is being unfair in the relationship when you feel that you can't take it anymore, he always has his friends as cheerleaders to back him up and try and convince you of staying. You'll get the phone calls or face to face counseling with people that are in his circle and doing the same S*%# that he is doing. (Like seriously that's really uncalled for)
9) Financially if he has the money he probably will help around with some of the household expenses but of course his up bringing and education level is an important factor. On the other hand you have the young cocky guy who probably spends more money on him self to keep up with the ladies for show off.
10) They have no remorse and understanding of how the decision they make in life effects you. When your angry at them because your starting to discover the fact of who they really are. They get even angrier at you for finding out. They'll tell you that your crazy and that it's all in your head.
I personally feel that things could be better if we start educating our sons to respect women rather than just using them as an object with no feelings. Because it would help men learn to appreciate the Haitian women in their life. In my case I threw in the towel because I got tired, and also traumatized by my past relationship. I'm personally done and have no desire to go back to the same displeasing relationship.
Please feel free to leave a comment or opinions for others to read. Visit my other blog Charactoristic of Hatian Men.
http://haitianmen.blogspot.com/2013/08/haitian-men-characteristics.html